11th International Festival The Pearl of Baroque- Masters' Concerts​
Łukasz Długosz- Andrzej Jungiewicz- Gabriela Szendzielorz
The "Romantic Europe" Recital will inaugurate the 11th edition of the Perła Baroku® Festival – Masters' Concerts, held in Kobyłka in suburban Warsaw. Since 2008, more than 40,000 people have attended the Festival concerts, and the key factor in selecting participating artists is an outstanding artistic personality. Łukasz Długosz, the most renowned flutist in the history of Polish music perfectly fits in that category. He will be accompanied on stage by an excellent pianist and chamber musician from the Academy of Music in Katowice, Andrzej Jungiewicz. The event's program includes not only music from the Romantic period but also contemporary Polish works. The concert, usually inspired by a single artistic personality, sometimes takes inspiration from a recently discovered or experienced piece of music, which I would like to share with you during the Festival. That is the case of Tadeusz Szeligowski's sonata, which shines and delights with artistic precision as it is performed by the duo Długosz-Jungiewicz; a musical pearl which introduces the Festival's audience into the world of contemporary Polish music. "The Quintet Circle" by Andrzej Panufnik is another example of outstanding work that is being discovered during the concert – his first preserved piece for solo piano and, along with "Reflections" and "Pentasonata," one of the three works written specifically for that instrument. It is comprised of 12 contrasting etudes – a wonderful, lavishly expressive virtuoso piece that gives the performer and the listener an immense musical fulfillment. The piece will be performed by prof. Gabriela Szendzielorz of the Academy of Music in Katowice.
Holy Trinity Church, ul. Kościelna 2, Kobyłka /near Warsaw
->->->  ADMISSION FREE <-<-<-
1. Zygmunt Noskowski – Berceuse op.11
2 – 4 F. Mendelsohn – Trostung Op. 71 nr.1
Auf Flugeln des Gesanges Op.34 nr.2
Suleika Op.34 nr.1
5. Andrzej Panufnik – Krąg kwintowy /fortepian solo/
6. Siergiej Rachmaninow – Vocalise Op.34 nr.14
7. Tadeusz Szeligowski – Sonata
8. Cecile Chaminade – Meditation
9. Theobald Boehm – Polonaisie de Carafa op.8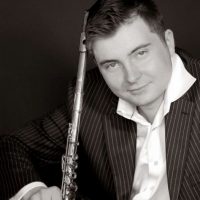 Łukasz Długosz is critically acclaimed as one of the most prominent flutists. He is the Polish flutist who has been awarded the greatest number of prizes in history.
He is a graduate of soloist studies at the Hochschule für Musik und Theater in Munich, as well as master studies at the Conservatoire National Supérieur de Musique et de Danse in Paris and the Yale University in New Haven. Not only is he a prizewinner at all the Polish flute competitions but also claimed top prizes at several international ones, among them such prestigious contests as the 8th Jean Pierre Rampal Flute Competition in Paris, the 3rd Carl Nielsen International Flute Competition in Odense, the 1st Theobald Böhm International Flute Competition in Munich, and the 5th International Flute Competition Leonardo de Lorenzo in Viggiano.
He performs in concerts as a soloist and as a chamber musician both in Poland and abroad working with many renowned orchestras. As a soloist he played among others at the Musikverein Goldener Saal and the Wiener Konzerthaus in Vienna, the Konzerthaus Berlin in Berlin, the Gasteig Carl Orff Saal and the Herkulessaal in Munich. He performed under such star conductors as Zubin Mehta, James Levine, Mariss Jansons, Jerzy Maksymiuk or Jacek Kaspszyk. On multiple occasions, he has been invited by Krzysztof Penderecki himself to perform the flute concerto under the composer's baton.
In 2010, Łukasz Długosz had his recording debut with the London Symphony Orchestra performing the flute concerto by Michael Colina. The artist has made many archival radio and TV recordings in Poland and abroad achieving an array of prizes that have been highly acclaimed by Polish and European critics including the International Classical Music Award (ICMA) prize. Time and again, his concerts have been broadcast by the most important radio stations such as BBC Radio 3, NDR, SWR, BR4, Deutschland Radio Kultur, Polish Radio 2, Radio France, and RMF Classic. He is credited with numerous first performances of Polish and foreign composers such as Enjott Schneider, Paweł Mykietyn, Grażyna Pstrokońska-Nawratil, Piotr Moss, Michael Colina and many others. He is a juror at many Polish and international flute competitions, teaches numerous master programmes all over the world, and represents Poland at international flute conventions.
Łukasz Długosz has been nominated twice for Paszport Polityki (Polityka's Passport) and Gwarancja Kultury by TVP Kultura (the Guarantee of Culture Award). For his artistic achievements, he received many prizes and scholarships, among others, the Gasteig Musikpreis, Zeit-Preis, Deutsche Stiftung Musikleben, and the Polish Minister of Culture and Heritage Award. Łukasz Długosz was awarded the Medal Zasłużony Kulturze Gloria Artis (Medal for Merit to Culture Gloria Artis) for his outstanding cultural activity and promotion of the Polish culture.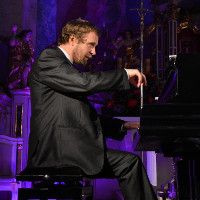 Andrzej Jungiewicz a graduate of a piano class of prof. Józef Stompel and chamber classes of prof. Maria Szwajger-Kułakowska and prof. Urszula Stańczyk in Music Academy in Katowice. Currently a lecturer of his home academy. He took part in master piano and chamber music courses working under the supervision of, among others, Barbara Halska, Ryszard Bakst, Rudolf Buchbinder, Konrad Richter. When young, an exhibitioner of the Ministry of Culture and a laureate of the Artistic Grants at Chopin Society in Warsaw, Competition of Modern Music in Lodz, and others.
As a soloist and chamber musician he performer in Poland and abroad, in France, Hong Kong, Malaysia, Germany, Pakistan, Slovakia, Sweden and Ukraine.
He gives concerts in many competitions and international festivals. He made successfully many world premieres and many recordings for Polish Radio and Television.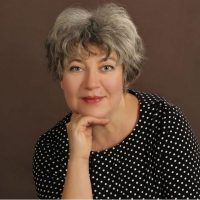 Gabriela Szendzielorz is Prof. dr hab. of Music Academy in Katowice. She graduated from Karol Szymanowski Music Academy in two specializations : theory of music, and and piano in Instrumental Department in the class of prof. Czesław Stańczyk. She is a laureate of Chamber Music Contest in Łódź. She took part in Bach competitions in Lipsk and Saarbrücken, and numerous piano and composition courses. She performed at home and abroad with solo and chamber recitals, and as a soloist with orchestras.
Many times she participated in international modern music festivals including Warsaw Autumn, Musica Polonica Nova, "Polska Muzyka Najnowsza – Festiwal Prawykonań" in Katowice, "Śląskie Dni Muzyki Współczesnej" in Katowice, "Days of Cracow Composers", "Spring of Music" in Poznań.
She made world premieres of meny Polish contemporary composers: B. Schaeffer Z. Bargielski, E. Bogusławski, W. Cienciała, M. Cynk, M. Dubaj, A. Dziadek, R. Gabryś, D. Jaskot, J. Kornowicz, K. Moszumańska-Nazar, G. Pstrokońska-Nawratil, P. Radko, M. Stachowski, J. Zdechlikiewicz and others.
She recorded for the Polish Radio and Television. Cds with her participation were released.
She busies herself with making contemporary music popular, leading workshops and courses for pupils, students and teachers. As a juror she takes part in piano competitions for children. She is an author of a book "Aleatoric works in didactics", Utwory aleatoryczne w dydaktyce, Executive practice of 20th century music and many articles concerning contemporary music and improvisation.