11th International Festival The Pearl of Baroque- Masters' Concerts​

Anna Szarek performs at the festiwal very rarely. Her concert took place only once so far, in 2014. The name of it was Music with No Limits and during that night a cd with the same name was recorded. In 2018 – for the second time in the Festival's history, its Creator and Director but first of all a cellist, on stage.
Music with No Limits 2nd is of course a reference to the concert back in 2014. Not even one piece will be repeated, but the mission will stay unchanged. The concerts search for the answers to the question what connects and how much it connects the music from centuries back- the one of Bach, Vivaldi, Barber with the work of Ennio Morricone, Jeff Lynne and Roy Orbison ? In the programme among others the pieces of Aretha Franklin, Andrew Lloyd Weber, Sting…
Everything to let everyone find their own answer.
Such a concert could not be performer without an excellent arranger/ designer. The task was entrusted to a brilliant pianist and composer Tomasz Krezymon. The artists on stage will be accompanied by a string ensemble.
Holy Trinity Church, ul. Kościelna 2, Kobyłka /near Warsaw
->->->  ADMISSION FREE <-<-<-
Ennio Morricone- Chi Mai
Samuel Barber – Agnus Dei
Jan Sebastian Bach – Adagio z koncertu na obój
Ennio Morricone – Cinema Paradiso
Antonio Vivaldi – Verdo con mio di letto
Jeff Lynne, Roy Orbison – A Love so Beautiful
Aretha Franklin – I say a little Prayer
Giacomo Puccini – Mio Babbino Caro
Sting – Shape of My Heart
Sting – Fields of God
Sinatra – My Way
Andrew Lloyd Weber – Phantom of the Opera
Ennio Morricone- Le vent le cri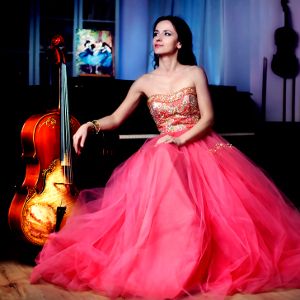 Anna Szarek was born in Elblag where she started to play the cello at the age of 6. She graduated with honors from The Individual Course of Education for preeminent students in Secondary Music School in Gdansk, in the class of a notable teacher prof. Jadwiga Ewald. She was also a trainee of profesors Kazimierz Michalik, Andrzej Orkisz and Stanislaw Firlej, she graduated from her studies with honors as well. Her master lessons were conducted by prof. Natalia Szachowska from Moscow, prof.Tobias Kuhne from Vienna, prof. Milos Sadlo from Prague, prof. Hopkinson Smith from Basel, prof. Christopher Caudle from London. In 1997 she won the soloist category on the1st International Krzysztof Penderecki Competition in in Cracow and 3 years later in the same contest she was awarded the 1st Prize again and got the Grand Prix. She received also many other awards, including the 1st Prize in the Cello Competition of Northern Poland, the 1st Prize in the Chamber Competition in Gdansk and Pomerania Artistic Award for the Best Debut of 2000. She was also the finalist of an International Competition of Music Individualities in the name of Tansmann, and half-finalist of an International Competition "Gaudeamus" in Rotterdam. She was performing as a soloist and cameralist in Polish concert halls and in international festivals in Poland, France, Luxembourg, Spain, Deutschland and Holland. She debuted in the USA in 2000 with her solo concerts in Chicago. (At one of these concerts arrived maestro Krzysztof Penderecki). In light music she was the first cello player in TV Sopot festivals, performed with such famous people as Kanye West and Leszek Możdżer. She accompanied on-stage the biggest Polish singers, and recorded for many radio and TV stations both light and classical music. Her sensitivity and openness to people resulted in awarding her with a Charity Certificate by The Foundation for Kids "To Be On Time with Help". A description of her artistic achievements is included in the Jubilee Book "Polish Image Creators". Awarded with "Merit for Polish Culture" and "Pro Masovia" Medal, for the merits for culture in the Masovia Region. She graduated not only from artistic university but also management studies (High School of Management in Warsaw). She governs cultural events highly successfully. She is the owner of company Best Art Promotion, the founder and the director of an International Music Festival Perła Baroku- Koncerty Mistrzów ( Baroque Pearl- Masters' concerts) Since 2008 over 40 thousand listeners, over 100 artists including the winners of Grammy, Midem, Diapason D'Or, Gramophone etc/, the chairwoman of Baroque Pearl Foundation. She is enduringly fascinated by music, art, architecture, traveling, books and cultural diversity.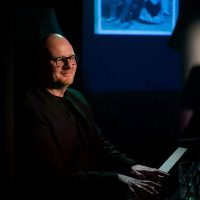 Tomasz Krezymon, a graduate of Music Academy in Gdańsk/piano/ and a n exhibitioner of Kunstlerhaus Worpswede /composition/ - a pianist, composer, arranger and producer. Permanently cooperating with Michal Bajor, Anna Dymna Foundation "Mimo wszystko", and Chopin Music University in Warsaw. An author of soundtrack to many films and theatre performances.

He also creates music for tv programmes and commercials. He cocreated as a pianist and arranger many cd recordings among others Julia Pietrucha's Parsley, Kacper Kuszewski's Family Album, Danka Stankiewicz's Michał Bajor's. As a composer and an arranger he cooperated with such artists and groups as.

Big Band BBC from London, World Youth Choir, Orchestra and Choir of Teatr Wielki in Lodz, Irena Santor, Helena Mlynkova, Hanna Banaszak, L.U.C., Robert Kudelski, Aneta Todorczuk-Perchuć, Michał Wiśniewski, Kabaret Moralnego Niepokoju, Maciej Miecznikowski. Nowadays he is a Music Director of Sewruk Actors Studio in Olsztyn.