11th International Festival The Pearl of Baroque- Masters' Concerts​

11th International Festival The Pearl of Baroque- Masters' Concerts will be held from Sept.23rd to Nov. 2nd 2018r. in a beautiful baroque Holy Trinity Basilica in Kobylka. The concerts of this festival gather four thousand listeners annually. 2018 edition covers 6 concerts from baroque through historical Chopin, impressionism, world premiere, movie soundtrack to jazz.
In September 2018r, first time in history, An International Fryderyk Chopin Contest performed on the very period instruments will be held. It is a historical moment. A new great cyclical musical event with the worldwide incidence is being launched. To the final stage competition performed on historic instruments (Sept 2018) 30 candidates have been accepted. China will be represented by two female pianists : Sijia Ma i Siying Qin. We will experience a great pleasure in listening to their concert during The Pearl of Baroque"- Masters' Concerts
The Grandpiano Broadwood 1846 which we will listen to measures 245 cm in length and at that times it was regarded enormous. It evokes admiration for the choice of beautiful wood (rosewood) and craft. Broadwood created – similarly to Antonio Stradivari a century before him– the instruments not only with phenomenal sound but also phenomenal appearance.
As a constructor and a piano master John Broadwood was a pioneer of many technical inventions which changed a piano into a modern instrument with a selective and vivid sound. Other manufactories copied his inventions. For the first time in history he invited scientists, phisicists and audio specialists to cooperate. Teens of gorgious Broadwood instruments dated back to 19th century can be found around the world. in Poland – only one.
The last Fryderyk Chopin's public concert took place in Edynburgh in October 1848. He perfomed it just on a Broadwood. We will experience a great pleasure and almost metaphisical Chance to move back to the 19th century Europe to listen to the unique sound of that times piano.
Holy Trinity Church, ul. Kościelna 2, Kobyłka /near Warsaw
->->->  ADMISSION FREE <-<-<-
– Siying Qin
F. Chopin: Ballade in F minor Op. 52
F. Chopin: Sonata b-Moll Op. 35.
– Sijia Ma
F.Chopin: Ballada As-dur op. 47
F.Chopin: Mazurkas Op:41
F.Chopin: Polonaise Op.53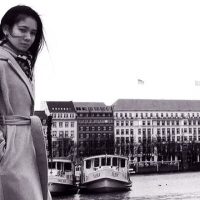 Sijia Ma. A brilliant Chinese pianist of young generation.She started to play the piano at the age of 4. She was educated in Foshan (China) under the supervision of professors- Yevdokivy Petrytchenko, Nikolaisen Krizhanovski and Sergei Kalachev. Afterwords she started to study in Germany at prof. Grigorio Gruzman, and prof. Hubert Rutkowski in the University of Music and Theatre in Hamburg.
Sijia Ma won a lot of prizes at international contests , the most important of which :
I Prize in Deyishaunxin Arts Competition,
II Prize in na Nanhai Talent Competition,
II Prize in Xiamen Piano Competition,
III Prize in 58. Grotriana Steinweg Competition,
III Prize in Elise-Meyer-Stiftung Competition
Honourable mention in KAWAI Competition,
the finalist 8th Chopin Competition for Young Pianist in China.
Victory in Steinway Prize in Hamburg.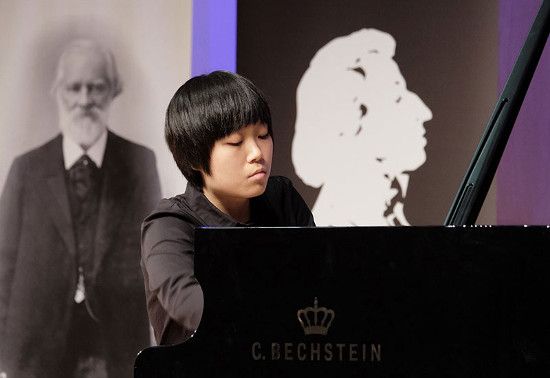 Siying Qin. She was born in a province GuangXi in China. She started to play the piano at the age of 4. First years she was educated in China. After graduating from a secondary school she studied in Rachmaninow Conservatory in Rostov. Next she was polishing her artistic skills under the supervision of prof. Hubert Rutkowski at the University of Music and Drama in Hamburg.
She won following prizes:
I Prize at All-Russian Open Competition of Piano Duets,
I Prize at China -ASEAN Teenagers' Piano Competition,
Special Prizes at 3rd International Theodor Leschetizky Piano Competition.